Travel News
'How local airlines will survive new normal, lean times' - THE GUARDIAN
SEPTEMBER 18, 2020
The global aviation industry is in dire straits over coronavirus disruptions. With the curve still not flattened and air traffic at its lowest ebb, local airlines have a fighting chance via investments in smaller but efficient airplanes and the government's backing through an enabling environment. WOLE OYEBADE writes.

Airline business has never been an easy venture. Coronavirus disruptions only made things dire.
About two months after flights resumed in Nigeria, poor local patronage still continues to dot the sector with average load factor pegged at 40 per cent. The numbers are also not adding up on the international routes too, two weeks after Lagos and Abuja airports partially reopened to selected foreign carriers. All manner of travel restrictions from one county to another and over 200 per cent spike in airfares could only mean traveller apathy and more uphill tasks for beleaguered airlines.
With the tell-tale signs already showing on local operators, stakeholders have said there was a need for new strategies to survive: having the right type of aircraft for profitable utilisation, and governments' support through a friendly operating environment. On the first, some of the airlines are already on the right track, but not yet for governments' cushioning effects.
Endless wait for N27 billion palliative grants The lockdown was indeed a poisoned chalice for most businesses, including the aviation sector. In Africa alone, the economic impact of the collapse in air traffic in 2020 due to COVID-19 could be as much as 3.5 million lost jobs, and $35 billion in Gross Domestic Product (GDP). Estimates indicate that about N180 billion were lost in Nigeria, with 200,000 direct and indirect aviation jobs affected in the last few months.
In recognition of the huge financial burden on airlines' survival and viability, the Federal Government prior to flight resumption pledged to support the industry with an N27billion buffer – in the form of grants and low-interest loans. Though formal requests were submitted by airlines, the palliative is yet to be seen, fuelling doubts among the operators and officials of the Ministry of Aviation. Expensive cost of operations
Indeed, the airlines are making a valid case for a bailout to support their heavy cost of operations and meet critical financial obligations in fleet maintenance and payment of salary backlog.
Disagreements over wages and welfare issues are already affecting operations across the airlines, leading to the aviation workers' unions picketing the entire operations of Arik Air early this week.
Similarly, unlike in other climes, the cost of routine maintenance is a major nemesis that stifles the local operators. It has worsened without revenue earnings for about three months of lockdown.
For instance, one of the major maintenance programmes – C-check – is done overseas every 18 months, and at a cost that ranges between N350 million and N700 million per aircraft.
Next are about 37 obnoxious charges that account for another 30 per cent of the airline's earnings. The longsuffering airlines are then left with little for fuel, overhead, among other sundry obligations.
It is, therefore, a little surprise that the "the mortality rate of airlines in Nigeria in the last 12 years stands at 57 per cent," according to an estimate by the Airlines Operators of Nigeria (AON). New strategy to brave odds
While the airlines eagerly await the government's support and proper reform of the sector, few airlines are already adjusting in a manner experts have described as strategic to surviving the hard times.
This week, new entrant, Ibom Air, expanded the operation into Enugu airport, flying its Bombardier CRJ aircraft recently acquired. Chief Executive Officer of the airline, George Uriesi, said the aircraft type is now the most important component in commercial aviation.
"What is important is that when you have the right equipment, 60 passengers is a good business for us. We burn less fuel than those who fly bigger aircraft. We have more reliability because the aircraft are relatively new and very well-maintained," Uriesi said.
Travel agent, Benson Olumegbon, said the most impressive was the strategy adopted by Air Peace, using Embraer jets of about 50-passenger capacity to fly from one city to another.
"For me, that is the right aircraft type for this period. I have never been a fan of Boeing737 aircraft anywhere outside the triangular Lagos, Abuja, and Port Harcourt routes. You cannot be flying 120 or 150-seat Boeing aircraft to routes like Yola, Ibadan, Akure, and Sokoto that have a maximum of 40 to 50 travellers per day, and expect to make a profit or survive.
"This pandemic is a reality check for some of these operators. Air Peace, like Ibom Air is now doing, has made the right investments, using the proper model for our sector. Those that have done their feasibility studies would understand that less than 10 per cent of Nigerians fly, and the majority is between Lagos and Abuja. Using smaller aircraft, we can grow other routes and fly making profits even at lean times," he said.
Indeed the air travel product is the most perishable commodity in the world. So, a good strategy for success is to be where the customer is and with the right equipment.
With over 20 airports across the country, Air Peace had embraced a 'no-city-left-behind' initiative dedicated to the air travelling middle class in all cities.
The Chairman, Allen Onyema, said it was for that purpose that the airline, under the Air Peace Hopper subsidiary, first acquired six low-capacity but fuel-efficient ERJ145 of 50 seats apiece, and subsequently placed orders for Embraer195 jets.
"Embraer's new E195-E2 presents us with a marvel of economic performance. It's also great that we will be the first E2 operator on the African continent. We already have the ERJ145s in our fleet, so we understand the high standards of Embraer products.
"Our plan is to massively expand our operations from our base in Lagos into mini-hubs across all regions of Nigeria and the West Coast of Africa. There is no doubt that as the leading and biggest airline in Nigeria with a fleet size of over 30 aircraft, we are now better positioned to transform air travel experience in Nigeria, the West Coast of Africa, and beyond. But more importantly, we are proud to use our flight services to build bridges of unity in Nigeria.
"We will be an airline that the rest of the world will have to contend with for the airspace. One major airline in Africa celebrated its 100th airplane in 60 years. Air Peace is talking about 60 planes, by the time the 40 come in, in about four years. So, which one is stronger? We are not being appreciated nor supported around here and that hurts me. It shows that in the next 10 years, we will overtake all airlines in Africa. So, with the support of the government and Nigerian people, it will come to pass," Onyema said.
Air Peace earlier set a continental record with a firm order for 10 brand new Embraer 195-E2 aircraft. The deal that was unveiled during Embraer Business Meeting in Port Louis, Mauritius, makes Air Peace the first to order the brand of jets in the whole of Africa, thereby becoming the official launch customer of the brand of aircraft in Africa.
The order comprises purchase rights for another 20 E195-E2 jets. The aircraft is a 124-seater jet in dual-class and 146-seater jet in single class configurations respectively. With all purchase rights exercised, the contract was valued at N646.6 billion. Imperative of support
Quite an ambitious plan by a Nigerian carrier, but it speaks volumes about possibilities among the Nigerian private sector. An aviation enthusiast, Daniel Akindele, saluted the courage of the airline operators that keep weathering the storm to sustain the industry.
"I have no doubt in my mind that there is nothing wrong with our operators. With almost all odds possible and without any support, they have been able to sustain the operation. But if the industry must truly develop, then it is up to the authorities to reshape the rules accordingly.
"We have been mouthing it all these years. We need to reform taxes and charges in aviation. No country in the world charges its airlines over 30 types of levies. Not even at a period of severe economic constraints. Given the complexity of the business, they should have access to cheaper funds. The banks are ready from the example of Air Peace and Fidelity. Let the government also show its support and then, the industry will blossom," Akindele said.
Director-General of the Nigerian Civil Aviation Authority (NCAA), the apex regulatory body, Capt. Musa Nuhu, said he was not unaware of the complaints of local airlines, especially those hinged on aero politics
Nuhu advised operators to work closely with the Ministry of Aviation, the NCAA, and embassy officials when making plans to commence regional or international flights, to avoid unfair treatments.
He noted that it was the responsibility of the regulatory body to protect the interest of the airlines and ensure they grow, adding that if they were carried along in all bilateral processes, any treatment meted out to Nigerian airlines would be reciprocated to such countries' airlines.
"A lot of airlines go and do a deal without us. But, we are here to help you grow; it is part of our responsibility. Carry us along; brief us, and we will help you. We are here to help our airlines grow both domestically, regionally, and internationally.
"I heard them talking about aero politics, yes, an airline from Nigeria wants to go team up with the airline in Cote d'Ivoire without us, and of course you will run into difficulties. But when you carry other officials along it means a difference because if you put unreasonable demands on my airline, we apply the same to your airline so it is in their benefits."
As Ibom Air Connects South-east - THISDAY
SEPTEMBER 18, 2020
By Chinedu Eze
It was fanfare on Monday when Ibom Air made its inaugural flight to the Akanu Ibiam International Airport, Enugu two weeks after it was reopened for operations.
The airline, which holds so much promise, was welcomed by the Enugu state government, as the Deputy Governor of the state, Cecelia Ezeilo thanked officials of Ibom Air for choosing to fly to the regional capital of the South-East.
Officials of the Federal Airports Authority of Nigeria (FAAN) and other airport workers could not hold back their excitement when the Ibom Air flight landed at 9:07 am that Monday, and was graced by water canon, which ushered it into the tarmac. Ezeilo, conveyed the Governor's message to Ibom Air and said that the government and the people of the state and the whole South East warmly welcomed the airline to the Coal City.
She described the airline as partner, saying, "We are very happy and excited to welcome Ibom Air to Enugu State on its inaugural flight. We are partners in progress and we wish you success as you expand."
The Chief Operating Officer (COO) of the airline, George Uriesi explained that in the reasoned and well-planned routes expansion programme of Ibom Air, Enugu was considered strategic because it is growing into regional hub, connecting many states around it; noting that the flight into the Akanu Ibiam International Airport was planned to serve not just the state but adjoining states as well.
"We have moved from the federal capital, Abuja, to the commercial capital, Lagos to the Capital of Akwa Ibom, Uyo then we got into Calabar to get that part of the country and now we are in the South East.
"Enugu is the gateway to the South-east and there are many states that use this airport, which include Ebonyi, Anambra; some people in parts of Benue State come here to fly, up to Ogoja in Cross Rivers State, so the clientele for this airport is huge.
"We are very happy to be here and we come with our unique selling point; schedule reliability, on time performance and excellent service. That's what we are about and we hope that as we provide that combination of three things to our customers they would reward us with their patronage," Uriesi said.
He also explained that the advantage the airline has is that it is using the right aircraft for its operations, noting that the capacity of the aircraft dovetails with envisaged passenger traffic at every point.
"The reason for this aircraft choice is that we don't have to carry 100 passengers in order to make good business. Our break-even point is lower than many of our competitors and as long as we have certain number of passengers per flight, we are comfortable, and certainly the market provides the number of passengers per flights and as long as we have those passengers or more, we continue to be profitable. "What's important is that when you have the right equipment, if someone carries 60 passengers and it doesn't work for him, we can carry 60 passengers and it will work for us.
"We burn far less fuel than those who fly the bigger aeroplanes, we have more reliability because the aircraft are relatively new and very well maintained. So far, it's been good," he said.
Welcoming Ibom Air to Enugu, the airport Manager, Mrs. Oguama Cecelia, said that facilities at the airport are being upgraded to meet the growing passenger traffic and expressed happiness that the fast rising carrier, Ibom Air has chosen to operate to Enugu.
She gave timeline on the works going on at the airport to make it fully functional and prepare the facility for the huge passenger traffic that it would service in the coming Christmas season.
"Work is going on at different areas of the airport. Airfield lighting is 95 per cent completed, the project will become operational before the end of September.
"We can take in night landing now. There are quite a lot of jobs that are being done at the airport. We are doing the toilets, we are doing the fencing, we are doing the perimeter road, we are doing the toll gate, we are doing the drainages, the terminal, you can see we are changing the lighting, the roofing, we are doing all that.
"We are also building a fantastic clinic. We have emergency operations centre, which we have completed and we are doing an administration block too. So quite a lot is coming for Enugu airport," she said.
How airlines are adopting multitudinal strategies to attract passengers - CNBC
SEPTEMBER 18, 2020
Not just flight patterns, airlines are making noticeable changes in their retailing capabilities as well.
While the crisis is wreaking long-term damage to the aviation industry, the industry is fighting back just as hard.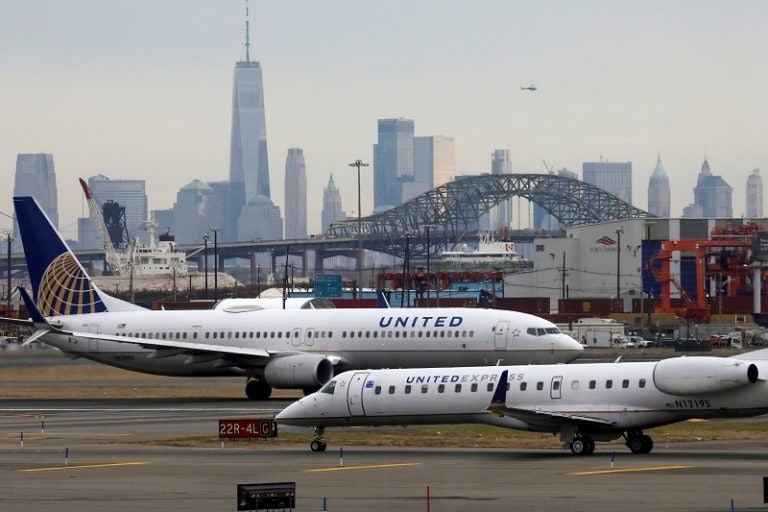 Travel restrictions globally in the wake of the COVID-19 pandemic have battered the aviation sector. So far, the industry has laid off 35,000 employees and reduced salaries, with experts predicting more bad news in the near future.
Since March 2020, Asia's international travel has plunged by 97.5 percent, the Association of Asia-Pacific Airlines said.
In a desperate attempt to survive the ongoing downturn, airlines are trying various never-heard-before strategies.
Flights to nowhere
Airlines are turning to flights to nowhere or Sisyphean flights that take off and land at the same airport.
Sisyphean flights are for those customers who miss getting on planes. Companies like Japan's ANA Holdings Inc, Taiwan's EVA Airways Corp and Qantas Airways operate these flights for customers to select sightseeing locations. This way, they get to keep their revenues up, customers satisfied and pilots' license current.
However, the concept is not new. Chartered Qantas jets have been offering sightseeing flights to Antarctica for 26 years now.
New routes
To better serve customers, Qatar Airways will launch four flights per week to Accra, Ghana (via Lagos) from September 29.
Accra is one of the fastest-growing economies in the region, famous for its local hospitality and highly acclaimed agricultural exports. These flights would serve as a perfect opportunity to reunite family and friends with their loved ones. The growth of this route will support the recovery of trade and tourism in the region as well.
Eliminating change fees
In February, when the pandemic seemed like a distant possibility and not reality, JetBlue was the first US airline to suspend change fees temporarily.
Change fees is the fee incurred when a passenger applies to change their date or location of the journey. At the time, people were unsure about traveling to certain destinations. The strategic move helped the airline tremendously.
When airlines realized the pandemic would persist for longer than expected, JetBlue announced it was permanently doing away with change fees. Within 48 hours, other prominent airlines followed suit. Moreover, JetBlue announced that it would start operations on new routes that competitors did not ply on, giving it an edge over untapped markets.
Business agreements
Not just flight patterns, airlines are making noticeable changes in their retail capabilities as well.
Air France-KLM group has signed an innovative NDC distribution agreement with Amadeus. In lieu of this deal, all the Air France-KLM NDC offers can be made available for travel agents through the Amadeus Travel Platform, and its NDC-enabled solutions, according to Travel News Asia.
The service will open up in the Q4 and complete integration of these services is expected to take place in the first half of 2021.
This partnership will make it easier for travel agents to search, book, and compare flight options and prices. Moreover, corporate travelers can directly book their flights via NDC through Cytric Travel & Expense, once the service is fully integrated.
Contactless Technologies
Slowly but steadily, many governments have started to relax their travel restrictions, and simultaneously, airports and hotels are trying to regain passenger confidence. In this scenario, innovative technologies are proving to be extremely helpful.
Biometric boarding
Beijing Capital International Airport has partnered with Swiss tech company SITA to automate passenger journey using biometric technologies. From airport check-in, baggage drop, to security clearance and final boarding, passengers can walk through designated lanes equipped with face recognition systems.
Contactless Check-in
Singapore's Changi Airport has deployed contactless kiosks to automate the check-in process for passengers. The kiosks on integration with infrared proximity sensors can identify a flyer's finger motion as he/she selects options on a screen.
Contactless technologies are also seen in automated hand sanitizer dispensers, water dispensers, thermal screening, mobile apps that enable touchless entry to tourist destinations, and contactless payments. Such moves encourage passengers to take up air travel with minimal hesitation, driving up businesses of airline companies.
Moreover, Air Canada has launched a new flight pass to give their passengers the flexibility in difficult times. The pass holders have to pay one flat fee and can book routes without blackout or restrictions and make changes or cancellations without penalty and fly as often as desired for up to three months, depending on the duration of the pass purchased.
The move is expected to drive revenue for the carrier.
While the crisis is wreaking long-term damage to the aviation industry, the industry, as we have seen, is fighting back just as hard.
British Airways new Boeing 777 first class suites will have doors - EXECUTIVE TRAVELLER
SEPTEMBER 18, 2020
Now that BA's business class includes sliding doors, first class is about to catch up.
By David Flynn

British Airways' new Boeing 777-300ER jets will include upgraded first class suites with sliding doors, a spokesperson for the airline has confirmed to Executive Traveller.
The suite will debut on selected factory-fresh Boeing 777-300ER jets due for delivery from October this year, and will be a modification of the first class seat of the Boeing 787-9 and 787-10 fleet - which BA refers to internally as 'Prime' - to add a privacy door.
"The new Club Suite has been so popular with our customers that we made the decision at the start of the year to adjust the First seat on the new 777-300 aircraft to include a door for additional privacy," the spokesperson told Executive Traveller.
Some of BA's new Boeing 777-300ER jets will include an upgraded version of the Boeing 787-9 and 787-10 first class seat.
An internal email to BA staff, sighted by Executive Traveller, provides a little more detail.
"We are always listening to customer and colleague feedback about ways to improve our products. The response to our Club Suite has been great, and we are now applying some of the same thinking to a slightly modified version of the First seat on a few of our new 777 aircraft, creating even more privacy for our premium customers."
"Starting in October, we will welcome two new variants to our 777 fleet: the 77L and 77H. The 77H variant will offer the modified First seat experience, which includes a privacy door and a three-point seat belt."
"It's important to note that these new aircraft were ordered well in advance of the Covid-19 crisis, but we could not defer their delivery," the email advises.
British Airways' current 'Prime' first class was developed for the Boeing 787-9.
The British flag-carrier is steadily working its way through the refit of selected Boeing 777-300ERs, which are the workhorse of its long-range international fleet, to add the Club Suites business class, although it's not clear if this revamped First seat will be part of that project.
Development of the refreshed First 'suite' was underway well before COVID-19 came to town.
"We're constantly looking at the evolution of the Prime seat and what our next our products are going to look like," British Airways' Design Lead Peter Cooke told Executive Traveller in August 2019 during a briefing on the creation of the Club Suites.
BA's business class Club Suites have raised the bar for the airline's own first class berths.
Those suites replaced the crowded dormitory-like Club World with private havens for the long haul – so while BA's 'open' first class berths are clearly more posh, they're also ironically less private.
The continued improvement of business class to encroach on the once-rarified realms of first class – such as fully flat beds, direct aisle access, a high degree of personal space and lately privacy doors – has push airlines to reconsider not only the shape of first class but if it has any future in their fleet.
As business class gets better, airlines need to redefine or reconsider first class.
Qatar Airways, for example, expects to retire first class along with its Airbus A380s, having settled on the Qsuite business class suites as its flagship product – although there's a chance that some of its forthcoming Boeing 777X jets could feature a new and "very exclusive" first class to cater for the high-end travel market.
"We are studying the possibility of having a very exclusive first class cabin of just four seats, for example," Qatar Airways Group CEO His Excellency Akbar Al Baker revealed to Executive Traveller in June.
Al Baker said it would be a deliberately "very niche product" aimed at well-heeled Qatari travellers, although the luxury cocoons would appear on "just a handful" of the Gulf carrier's Boeing 777-9 aircraft serving popular and premium-heavy European routes such as London and Paris.
[BREAKING] International flight: FG bars Emirates Airlines - PUNCH
SEPTEMBER 18, 2020
BY Sodiq Oyeleke
The Federal Government says Emirates Airlines has been included in the list of airlines not allowed to operate in Nigeria as part of measures to curb the spread of coronavirus in the country.
Minister of Aviation, Hadi Sirika, made this known via his Twitter handle on Friday.
He said the decision was taken after a meeting between the Presidential Task Force and European Unions.
He said the ban would take effect from Monday, September 21, 2020.
"The PTF sub-committee met today with EU Ambassadors to discuss Lufthansa, Air France/KLM ban. The meeting progressed well. Emirates Airlines's situation was reviewed & they are consequently included in the list of those not approved, with effect from Monday the 21st September 2020," he tweeted.
Qatar Launches Four Weekly Flights to Accra - THISDAY
SEPTEMBER 19, 2020
Qatar Airways has announced that it would operate four weekly flights to Accra, Ghana via Lagos, from 29 September 2020. This becomes the fourth new destination launched by the national carrier of the State of Qatar since the start of the pandemic.
The Accra service would be operated by the airline's Boeing 787 Dreamliner featuring 22 seats in Business Class and 232 seats in Economy Class.
Qatar Airways Group Chief Executive, Mr. Akbar Al Baker, said: "We are delighted to be launching flights to the capital of Ghana, one of the fastest growing economies in the region famed for its local hospitality and highly sought after agricultural exports.
"We first announced our intention to launch flights to Accra in January 2020 and while the pandemic has slightly delayed these plans, it has not stopped us from fulfilling our commitment to passengers in Ghana and around the world.
"With the strong Ghanaian diaspora especially in Europe, the UK and U.S. we are thankful to the Ghanaian Government for their support in helping us to launch these flights providing an opportunity to reunite family and friends with their loved ones.
"We look forward to working closely with our partners in Ghana to steadily grow this route and support the recovery of tourism and trade in the region."
With flights to more than 28 destinations in Asia-Pacific, 31 in Europe, 12 in the Middle East and nine in North America, passengers wanting to travel to or from Ghana can now enjoy seamless connectivity via the Best Airport in the Middle East, Hamad International Airport.
By mid-October, Qatar Airways intends to be operating 46 weekly flights to 14 destinations in Africa, including Addis Ababa, Dar es Salaam, Djibouti, Entebbe, Kigali, Kilimanjaro, Lagos, Mogadishu, Nairobi, Seychelles, Tunis, Windhoek and Zanzibar.
FG, EU meet over access to airspace - DAILY SUN
SEPTEMBER 19, 2020
BY Aidoghie Paulinus, Abuja
The Federal Government and the European Union (EU), yesterday, met in Abuja over access to both the Nigerian and the European airspaces. This was even as the government told the EU that its policies were not cast in stone, but subject to review.
The meeting, which was at the instance of the EU, had in attendance, the Minister of Foreign Affairs, Geoffrey Onyeama; the Minister of Aviation, Senator Hadi Sirika; the Minister of Health, Osagie Ehanire; the Minister of State, Health, Senator Olurinmibe Mamora; the National Coordinator of the Presidential Task Force (PTF) on COVID-19, Dr Sani Aliyu.
The meeting is coming after the Federal Government opened its airspace on September 5, 2020, as a result of COVID-19 and barred some airlines, which included Lufthansa, Air France, and KLM Royal Dutch Airlines.
The Head of the EU Delegation to Nigeria and the Economic Community of West African States (ECOWAS), Ambassador Ketil Karlsen, led the EU delegation, which had in attendance Ambassadors of Germany, Netherlands, and France.
SpaceFinish Adds Artistic Flair to Port Harcourt International Airport - THISDAY
SEPTEMBER 19, 2020
Design company, SpaceFinish, recently unveiled its designs and fit-out on the Port Harcourt International Airport Complex commissioned by the Federal Airports Authority of Nigeria (FAAN).
This boost in infrastructure will help redefine the travel experience on a backdrop of culture and arts that reflect and tell a story of people in this region.
With the simple goal of telling the story of Port Harcourt and Rivers State at large, members of the team drew inspiration from the everyday lifestyle and adventures of people in the locale, and further positioning it as one that accurately projects the native 'Riverian' spirit. Enter 'The Floating Fisherman'.
'The Floating Fisherman' is one of the largest art sculpture installations in Nigeria. It is suspended from a height of 20ft overlooking the executive lounge of the airport. It offers a panorama of 700 canoe paddles, three life-size boats, a 9ft fisherman casting a fishing net the size of a volleyball court, and a school of fishes swimming with a 20ft silver shark, capturing the marine lifestyle of natives.
Furthermore, the design team emphasized on the hospitable nature of the people of Port Harcourt through colour murals strategically placed at extremes of the departure terminal.
At one end, it portrays the day-to-day happenings at the popular Mile One market depicted with colourful umbrella, nicely dressed traders on lush greenery.
The other end features the Fish-woman flanked by local textile representing all the ethnic groups that have peacefully coexisted in the region. Located centrally is The 'Towering Boat', an exaggerated life-sized boat that celebrates the marine lifestyle predominant in Rivers State.
While not a first for the design company that has inspired decors for corporate heavyweights such as PwC Experience Centre, Google Developer Space, and Andela Epic Tower, it is currently working towards redesigning the Lagos International Airport in a bid to infuse some cultural zest that tells its own peculiar story.
Describing the driving force behind SpaceFinish and goals, CEO Remi Dada said: "For us at SpaceFinish, getting to design and fit-out two of the most important international airports in the country is a great opportunity that not only extends the reach of our impact to other spaces such as travel but also aligns with our vision to design and build a better world for all humans to live and work in. And we are not stopping at travel, we are already working global health and financial brands to redefine the health and education sectors respectively."
With major business reopening and the travel sector gradually recording new milestones since the pandemic struck, the redesign of the Port Harcourt International Airport couldn't be more timely.
FG meets EU envoys over flight ban - PUNCH
SEPTEMBER 19, 2020
BY Kayode Oyero
The Federal Government and the European Union met on Friday to discuss international flight restrictions placed on some European airlines.
The Minister of Aviation, Hadi Sirika, who made this known, said the Presidential Task Force on COVID-19 sub-committee met with EU Ambassadors today and "the meeting progressed well."
The EU had excluded Nigeria from the list of countries allowed into Europe when it reopened its borders after the lockdown caused by the coronavirus pandemic. The FG had reciprocated and banned EU airlines including Lufthansa, Air France and KLM from operating into the country when it reopened Nigeria's airspace on September 5.
Giving an update on the development on Friday, the minister added that the FG has also included Emirates Airlines in the list of airlines not approved to operate flights into the country effective Monday.
"The PTF sub committee met today with EU Ambassadors to discuss Lufthansa, Air France/KLM ban. The meeting progressed well. Emirates Airlines' situation was reviewed and they are consequently included in the list of those not approved, with effect from Monday the 21st Sept. 2020," Sirika tweeted.
The PUNCH had earlier reported that the government reopened the Nnamdi Azikwe International Airport, Abuja, and the Murtala Muhammed International Airport, Lagos, for international travels earlier this month.
The FG had also listed EgyptAir, Virgin Atlantic, Turkish Airlines, AWA, Kenya Airways and Middle East Airlines as airlines permitted to operate into the Lagos airport while British Airways, Emirates, Ethiopian Airlines, AWA, and Middle East Airlines were also allowed to operate into the Abuja airport.
However, the FG had said Air France, KLM, Lufthansa, Etihad Airways, TAAG Angola Airlines, Air Namibia, RwandAir and Royal Air Maroc were not approved to operate flights into the country.
The government had also said there would be sanctions for non-compliance with the guidelines on the part of the approved airlines and the passengers.
It had said passengers who fail to comply with the Covid-19 protocol put in place to curb the importation of the virus would be suspended from travelling for six months while airlines that fail to comply would pay a fine of $3,500 per passenger.
FG says international passengers must be tested by private labs 7 days after returning - NAIRAMETRICS
SEPTEMBER 19, 2020
By Chike Olisah
The Federal Government has announced that all returning international passengers must be tested by a certified private laboratory after 7 days, on returning to the country.
This disclosure was made by the National Coordinator of the Presidential Task Force (PTF) on Covid-19, Dr. Sani Aliyu, during the briefing of the task force on Thursday, September 17, 2020.
Explore the Nairametrics Research Website for Economic and Financial Data
He said that it was to enable early detection of the coronavirus disease and reduce the risk of its further transmission.
Dr. Aliyu stated, "To enable early detection and reduce the risk of further transmission based on data and our current laboratory capacity, all incoming travelers must be tested by a certified private laboratory after 7 days of returning to the country.
And there are only three criteria for these private laboratories to get on to the portal. Firstly, they have to be licensed through the Medical Laboratory Science Council of Nigeria. Secondly, they must have undergone a process of validation and optimization by NCDC, and then thirdly, they must be accredited by the state government because their results will feed into the state numbers.''

He said that the Federal Government had already reached out to states, urging them to work with the private laboratories within their areas and come up with the list of accredited laboratories that were able to meet those requirements.
Although Dr. Sani Aliyu revealed that at the moment, they only had portals for Lagos and Abuja, he said there were arrangements with the laboratories serving these areas to be responsible for collecting samples for passengers outside Lagos and Abuja.
He also noted that they were working very hard to open up more private laboratories across the rest of the country. He said that the government believed that as more laboratories get registered and came on to the portal, it would be easier to continue to push down the cost of PCR test.